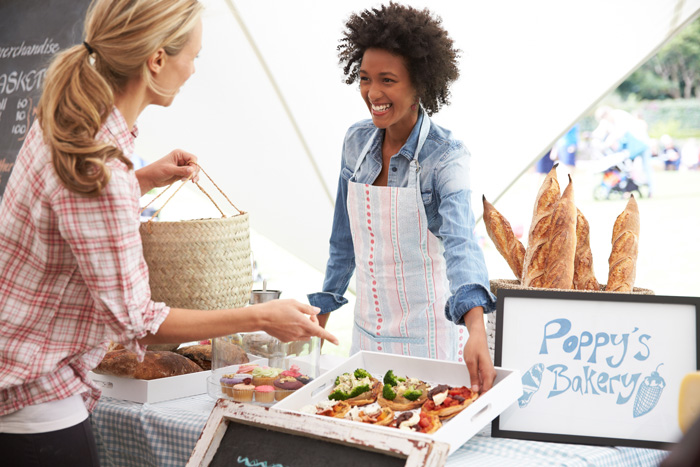 FAR Market Maker
FAR Market Maker ustilizes small, battery powered, bluetooth beacons to send marketing messages to nearby cellphones. Promote your products, specials, collect email addresses, and let people know you are there when they are nearby encouraging them to stop by and make a purchase.
FAR Market Maker enables you to:
Reach more customers through proximity marketing
Easily build your email list of people interested in your products so you can follow up with information and marketing emails to get future sales
Push your marketing messages out to nearby android cell phones. That's about 107 million potential phones in the USA alone!
Promote sales and specials to people nearby encouraging them to shop with you now
Build awareness for your company and personal brand
Get more customers by getting your name in front of people without even talking to them
View charts of your proximity marketing exposure and clicks you recieve and learn the best places to reach new clientele
Get Started Now
Thanks! We'll be in contact soon!
Easy To Use
How It Works
FAR Market Maker uses our small FAR Market Maker beacons to send enticing marketing messages to mobile phones within about 200-300 feet of your location. Keep a beacon wherever you are doing business. Our FAR Market Maker beacons are small and battery powered. Turn them on, and you are instantly marketing to nearby shoppers.
Get started in just a few simple steps:
Order your FAR Market Maker beacons
Once you receive your FAR Market Maker beacons, log into the Partner Administration Portal
Create a Title and Description message to be pushed to nearby smartphones.
Create Cards for the landing page visible when your marketing message is clicked. Cards can contain titles, descriptions, images, coupon codes, and links.
Drag your new cards to the landing page column and hit save.
It's that easy! You choose the information you'd like people to see that will encourage them to come to buy your products. Change it as often as you'd like to keep the information interesting and relevent.
In a matter of minutes, you have a marketing campaign running and can track statistics using our charts.
FAR Market Maker subscriptions start as low as $7.50 per month based on a yearly subscription. Low cost monthy subscriptions are also available.
Get Started Now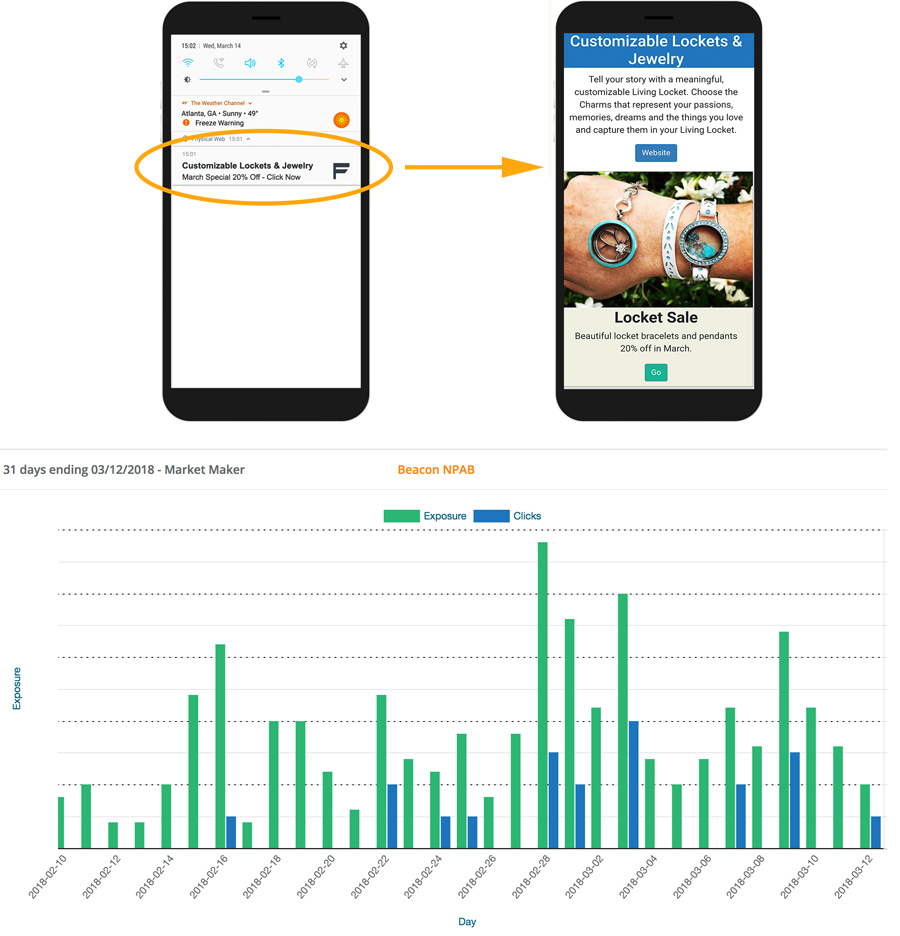 Thanks! We'll be in contact soon!