FAR Business Works Everywhere
FAR Business gives you the ability to be socially responsible supporting the visually impaired and blind patrons in your community. Proximity marketing features allow you to push your marketing message to any of the 107 million compatible smartphones that may pass by your location. The combination of these features makes FAR Business a winning scenario for both businesses and community. FAR Business is available in a wide variety of locations, from city parks to neighborhood eateries. Add your business to the FAR Network today!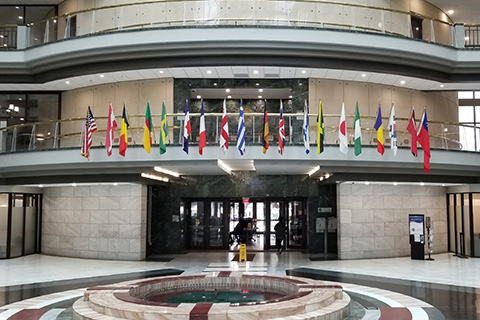 Government
Government services should be readily available for all constituents. Installing FARpoint beacons in city/county buildings and parks enables those with visual impairments the same access to public resources as others and encourages inclusion.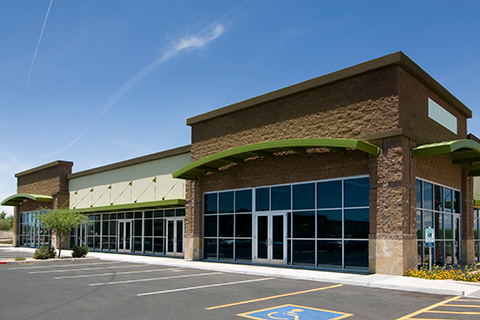 Commercial Real Estate
Shopping complexes are ideal for becoming FAR Accessible. FAR Accessibility provides a clear advantage when marketing spaces to businesses as well as to the individual consumer. The incremental cost per space can be easily worked into the lease.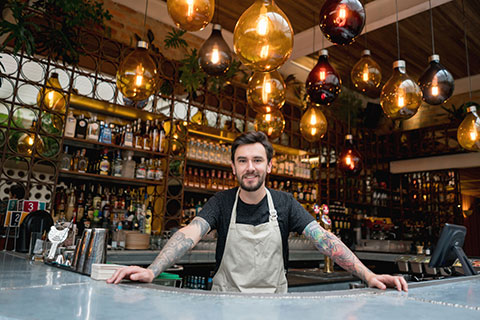 Restaurants & Bars
The food service industry is faced with many challenges, but FAR Business can help increase revenues and lower costs for business owners. Eliminate the need for expensive braille menus, gain new loyal customers along with their friends and family, and advertise as an inclusive business.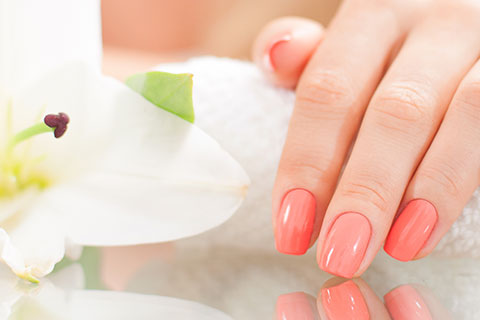 Small Businesses
Let FAR Business help you increase brand awareness for your salon, boutique, or other small business. Attract new and loyal customers who want to do business with those who are inclusive. Offer specials or highlight services to those in your area.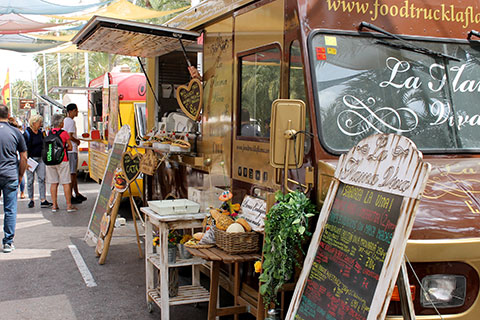 Mobile Businesses
FAR Business provides food trucks and other mobile businesses with the unique ability to stand out from others in a crowd, offer specials or highlight services to those near your location, and easily update your changing location listed in the FAR Vision app.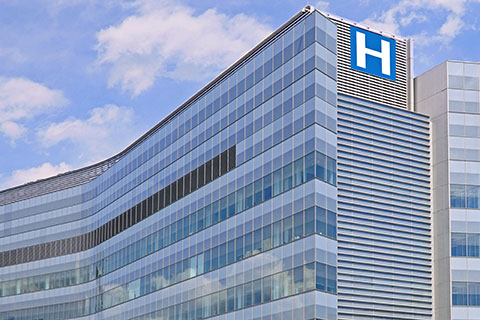 Hospitals
Hospitals are frequented by visually impaired people every day. With FAR Accessibility, the visually impaired can visit the hospital for appointments and emergencies knowing they will have the independence to know where they are in the hospital and have the ability to listen to important information once at their appointment.
Support Your Community
Visual Accessibility
FAR Business beacons not only market your business, they immediately make you accessible to the blind and visually impaired. Studies show that consumers are 83% more likely to choose a business that does good over a competitor. The "FAR Accessible" seal on your website, advertising, and front door immediately tell shoppers that you support your community.
Added FAR Business beacon benefits:
Make your business accessible to the blind and visually impaired.
Achieve compliance beyond ADA reducing the risk of lawsuits.
Open your business to the underserved 7.3 million visually impaired shoppers in the USA.
Be included in our targeted marketing about FAR Accessible locations.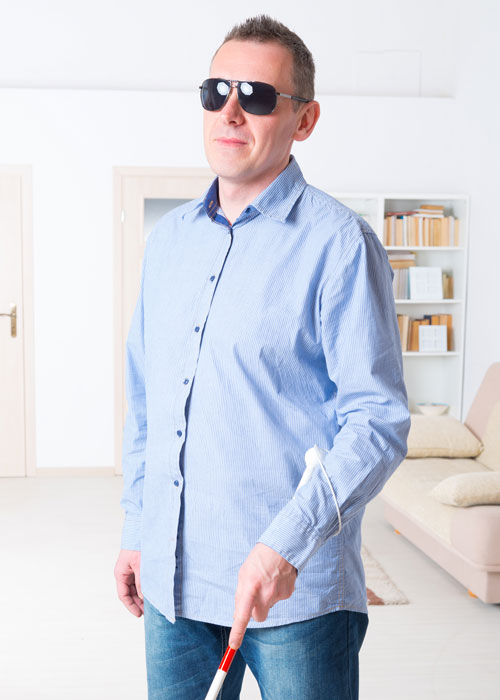 Thanks! We'll be in contact soon!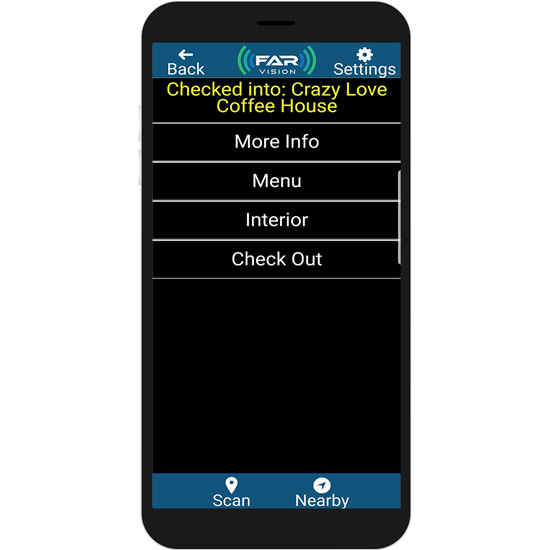 How It Works
Our FAR Business beacons work in tandem with our FAR Vision app. FAR Vision is available for free from both the Apple App Store, and Google Play.
The FAR Vision App uses our beacons to give a voice to the physical world. As a FAR Vision user approaches a location that is FAR Accessible, they are notified of their location with a chime, and a description of the location, ie. Joe's BBQ on the left.
Once they are notified, the can click buttons to provide more information, or check-in to find detailed information about the business such as important landmarks including emergency exits, restrooms, obsticles such as stairs, or any other item the business wants to point out to the user.
This information will be displayed in large text for people with limited vision, or spoken using the phones built in text-to-speech for blind users with accessibility mode enabled on their phone.
For restaurants, one of the best features is the ability to enter a menu into the system. This takes the place of outdated braille menus. Our menus can alway be up to date and allow all people to listen to a menu whether they read braille or not. This is extremely important as our population ages and more and more people lose their eyesight due to age related diseases.
Having your business FAR Accessible can also help protect from lawsuits since you will be making a great effort to provide services to the visually impaired and blind.
Installing FAR Business takes just a few minutes and doesn't require any technical knowledge. You just need to stick the FAR Business beacons up, and enter your information in the Partner Portal, and you will quickly become visually impaired and blind friendly, aka FAR Accessible.
Join Now
Easy To Start + Add Value For Your Customers
Proximity Marketing
Proximity Marketing uses our FAR Business beacons to send enticing marketing messages to mobile devices within 200 feet of your business. Statistics show that marketing to consumers that are near your business is the most effective way to turn them into shoppers.
With FAR Business beacons you can:
Direct market to any of the 107 million phones that have built support that pass your business. No app required!
See trends of notifications sent that shows patterns of shoppers in your area.
Push links to upcoming events.
Push notifications requesting the user join a mailing list.
Notify passersby of coupons or specials.
Ask a customer to check-in to recieve offers which gives you more data about the shopper.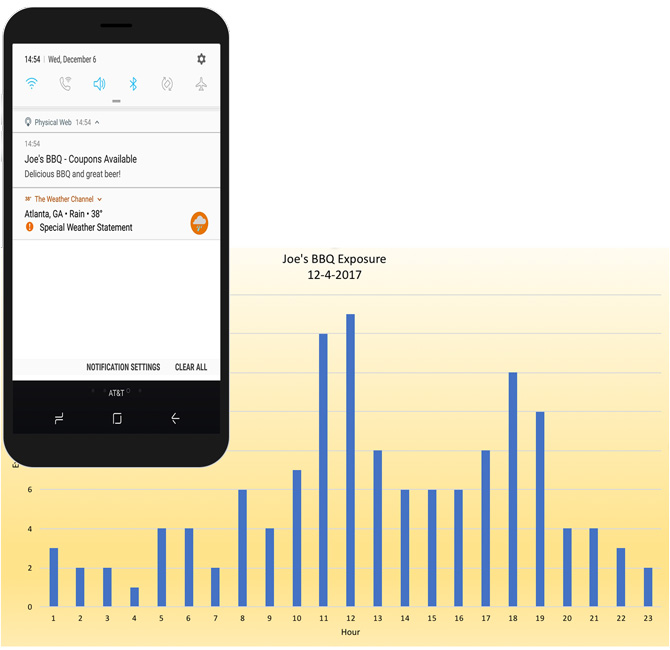 Thanks! We'll be in contact soon!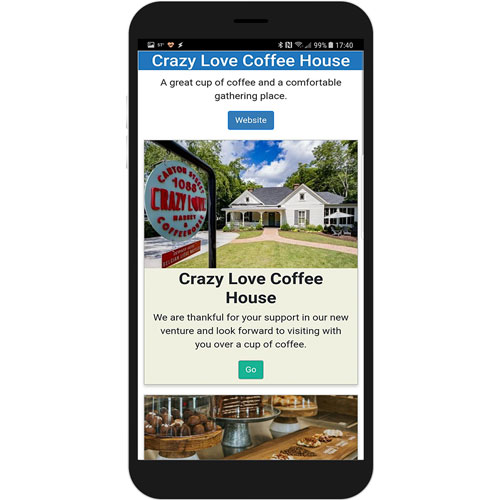 How It Works
Setting up your Proximity Marketing campaign is quick and easy.
Log into the Partner Administration Portal
Create a Title and Description message to be pushed to nearby smartphones.
Create Cards for the landing page visible when your notification is clicked. Cards can contain titles, descriptions, images, coupon codes, and links.
Drag your new cards to the landing page column and hit save.
It's that easy! You choose the information you'd like people to see that will encourage them to come into your business. Change it as often as you'd like to keep the information interesting and relavent.
In a matter of minutes, you have a Proximity Marketing campaign running and can track statistics using our charts.
Join Now
Have questions? Contact US!