What We Do
Foresight Augmented Reality uses modern technology to solve the problem of inaccessible environments creating inequities for people with disabilities.  We do this using Smartphone Apps combined with Bluetooth, GPS, and Ultra-Wideband (UWB) technology.
Accessibility goes beyond compliance. Smart cities and companies understand accessibility today requires more than access to a business or riding a bus. It's independently approaching a bank teller, getting vaccinated, and traveling to work with confidence. It's smoothly getting to a parent-teacher conference, going to the doctor, and navigating the professional sports arena.
Accessibility is Foresight Augmented Reality. Contact Us today to discuss your accessibility goals
Public Transportation
Many public transportation systems don't meet ADA requirements. FAR's public transit accessibility solutions ensure educational, vocational, medical, and other essential life needs are accessible to people with and without disabilities.
With our technology and smartphone app, all individuals can easily locate stops, know when the next bus, train, or subway is arriving, and get real-time updates onboard such as distance to upcoming stops, stop announcements, and more.
We have deployed our system on hundreds of bus stops. Contact Us to learn more or to make your transit system accessible.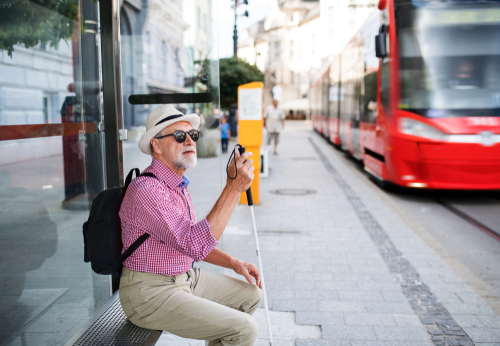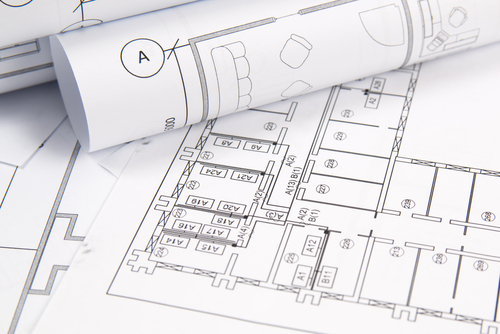 Indoor Environments
We've all been lost looking for the right office, suite, or section in a building. Go beyond the restrictions of indoor "wayfinding" with FAR's dynamic digitally accessible directories to give all visitors the freedom to find what they need and the confidence to get there.
Contact Us to learn more about making your location more accessible for all your visitors.
Autonomous Vehicles
No longer existing in the future, driverless autonomous vehicles will be a tremendous opportunity for people with disabilities when they are safe and accessible. FAR is ensuring autonomous vehicles will be accessible to people with disabilities through our patent pending use of Ultra Wideband technology combined with a combination of cutting edge software components.
We are developing this incredible technology as a semi-finalist in the US Department of Transportation's Inclusive Design Challenge. You can read more about what we are doing with Autonomous Vehicles and about the US DOT Inclusive Design Challenge here.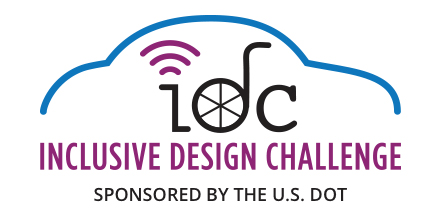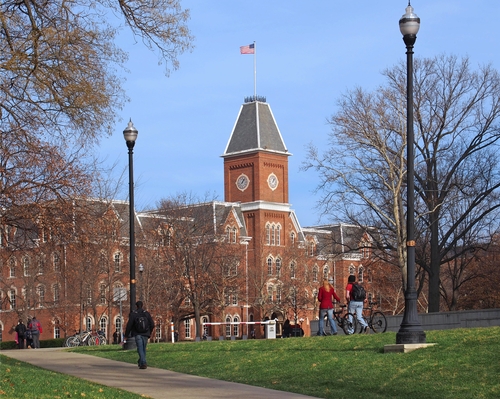 Outdoor Environments
Parks, walking trails, zoos, or any outdoor location must be accessible to provide an enjoyable and safe experience for all your visitors. Foresight Augmented Reality can cost effectively install our technology to give a voice to those environments creating an enjoyable and safe experience for all.
Contact Us to learn more about making your location safer and more enjoyable for all.
Accessible Signage
You install signage to inform visitors about your location. Unfortunately, for people living with sensory and cognitive disabilities, traditional public signage is not accessible. Improve safety, user experience, and accessibility for all your visitors with FAR's digital public signage solutions.
Contact Us to learn more about making your signage accessible for all.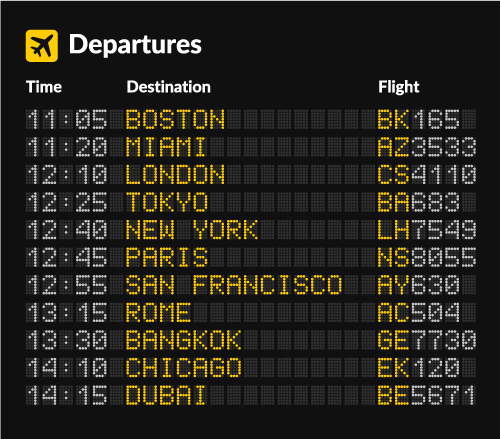 Foresight Augmented Reality
Creating Smarter Cities and Transit Systems